Biography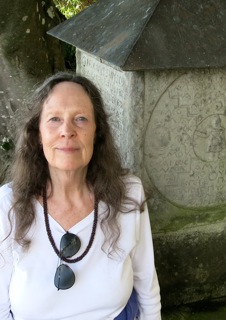 Dr. Faron was first drawn to Jung over thirty years ago when she heard one of his dreams during a lecture at U.C. Berkeley. "That's my dream," she thought to herself, remembering her own dream of a house with more rooms than she had realized. Today (2017) she is a Diplomate Jungian Analyst, who received her training in Switzerland at the Research and Training Centre for Depth Psychology according to C.G. Jung and Marie-Louise von Franz.

In addition to her academic training, her clinical work evolved out of many years of both professional and daily life experiences, coupled with committed attention to her own development. Except for four years, she has been in personal analysis since 1981. She has six children and nine grandchildren--important aspects of the way life experience is personal as well as professional.

Moreover, Dr. Faron received ongoing analytic supervision and consultation for over twenty years, thirteen of them on a weekly basis with Florence Grossenbacher, an analyst member of the San Francisco C.G. Jung Institute for many years.

Beginning in 2003, she continued her clinical case consultation with another outstanding analyst in Denver. She holds a deep passion for Jungian psychology and feels that her own development serves as the best foundation for doing psychotherapy with others.

In addition to her private practice, Dr. Faron's early career experience includes Management Training Coordinator for the Human Growth Systems Institute. She has also served as adjunct faculty for Chapman College at the Naval Air Station in Alameda and at the Navel Hospital in Oakland. She has taught industrial/organizational psychology, social psychology and psychology of adjustment.

During the first ten years of her professional life, Dr. Faron worked as a consultant, trainer and psychotherapist specializing in health and work-related issues including organizational training and development, performance appraisal review, stress management and reduction, cognitive behavioral management, effective time management, assertion through clear communication, and individual and organizational growth and rehabilitation.

Dr. Faron has consulted to a wide range of organizations and agencies including small businesses, corporations, hospitals, schools and correctional facilities. She has received "excellent" evaluations from workshop participants in her training programs. Her experience also includes working as a staff psychologist at the Stockton Developmental Center in the forensic division during which time she created and administered competency evaluations.

Before beginning her career in psychology, Dr. Faron worked for fifteen years in a variety of positions including photographic artist, assistant continuity manager WIBW TV, office manager, executive secretary, counseling center program coordinator, high fashion model & sales representative, and preschool teacher; these work experiences occurred in Orinda, California--Dallas, Texas-- Topeka, Kansas, and Kansas City, Missouri.

From a more personal perspective, Dr. Faron describes herself as follows:

I feel very lucky to be working in analytical psychology. My passion for Jungian psychology, my dreams, body messages, synchronicities, active imagination, shamanism and heartfelt others have together guided me throughout the years toward the path I follow today. I love Nature, the sea, shells, rocks, walking, rain, California, and flowers, especially roses and tulips. I like to make sea sculptures, drum and sometimes paint. I have enjoyed knitting the grandchildren scarves and love to read Grimm's fairy tales to them. I continue to study and write papers, most recently for my work at the Centre in Switzerland. This formal post-doctoral training has has led to my becoming a Diplomate Jungian Analyst and supports my movement more deeply into the spiritual life as I continue to develop, even into old age.